Shared Hosting Pricing Packages
Rs.4000/yr
Rs.

8000/-
Single Domain
Unlimited Disk Space
Unlimited Data Transfer
Unlimited Email Accounts
Rs. 6500/yr
Rs.

13000/-
3 Domains
Unlimited Disk Space
Unlimited Data Transfer
Unlimited Email Accounts
Rs. 9000/yr
Rs.

18000/-
Unlimited Domain
Unlimited Disk Space
Unlimited Data Transfer
Unlimited Email Accounts
Package Features
Dual 2.40GHz Xeon Processor
24GB RAM
24x7x365 Support
250GB RAID 1 OS Drive
1TB Cached Customer Drive
Apache 2.2x
PHP 5.3x, 5.4x, Perl, Python
Free DNS Management
MySQL 5
Ruby On Rails
Anti Spam & Virus Protection
Secure FTP Access
Hotlink & Leech Protection
phpMyAdmin Access
Online eMail Address Book
Advance Spam/Virus Protection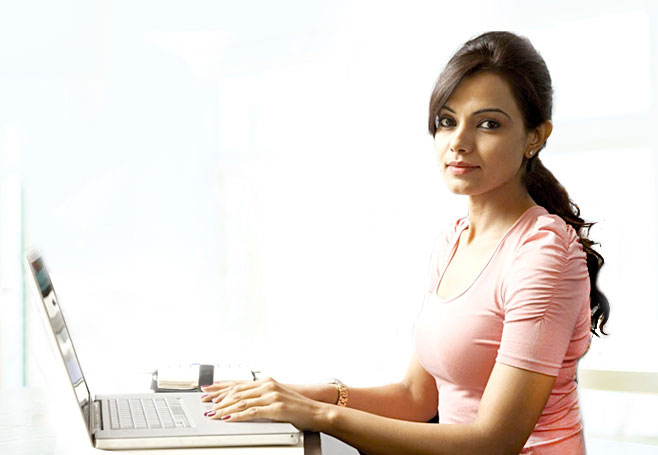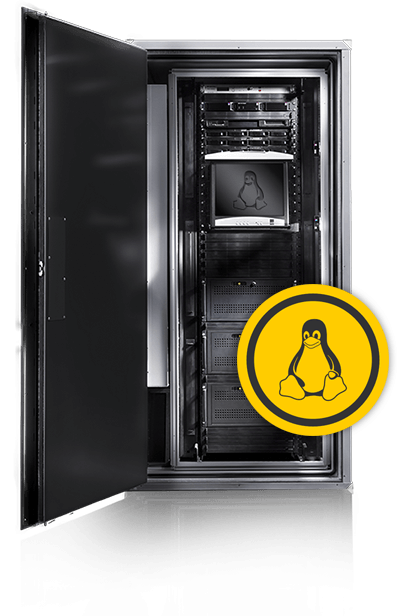 LINUX SHARED HOSTING
Infrastructure:
Designed by experts, our web hosting architecture is built on premium Dell servers powered by Juniper switches. Our hosting infrastructure is customized to match our priorities of delivering fantastic stability, scale and redundancy.
Control Panel:
All of our linux shared hosting plans come equipped with cPanel, the undisputed market leader, so that your customers can manage their hosting package with ease through the best management solution in the market.
Email:
Our web hosting plans include a powerful email solution that allow unlimited number of email accounts with POP3 and IMAP support as well as a sleek webmail interface.
One-click installs:
Built to support languages like PHP,Perl and Ruby on Rails, our linux hosting plans come coupled with Softaculous that powers over 300 applications and scripts all installable with a single click.
Security:
It is our continuous endeavor to build secure web services that our clients and customers enjoy. This is why all our communication and data that powers our web hosting servers are encrypted with FTP over SSL (FTPS).
Secure Shell Access :
Our linux shared hosting allows SSH access so that you can execute commands, manage files and reliably operate your hosting from a remote computer over an encrypted channel. Enabling SSH on Linux Hosting is a simple process and one that we strongly recommend!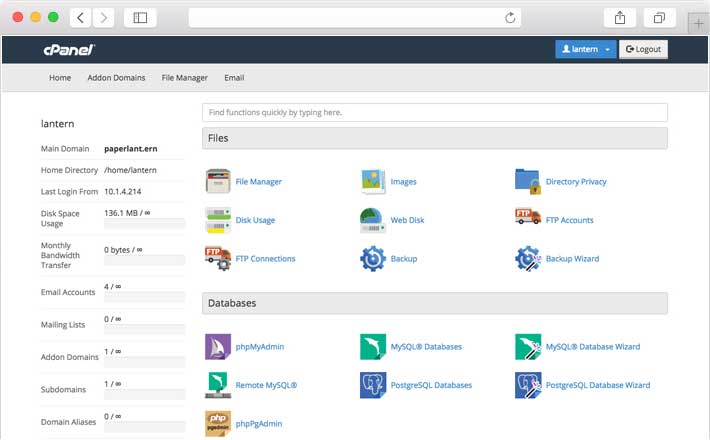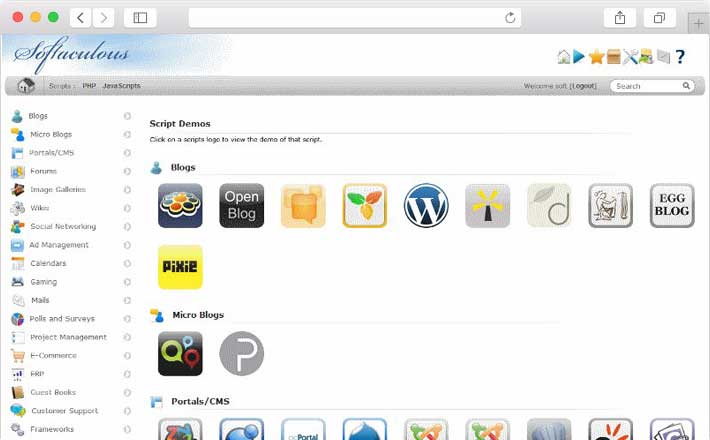 Softaculous
Over 200 One-Click Installation Scripts

Frequently Asked Questions
What is Shared Hosting?
Shared hosting, sometimes called shared services or virtual hosting, is simply when multiple websites share the same server, thus reducing the cost for everyone.
Do I need to buy a new domain to buy a Linux Shared Hosting Plan?
No, you can use your old / current domain with our Web Hosting Service without having to register for a new one. To do so please choose the option of using an existing domain name during the checkout process. In case of any questions, you can contact our professional support team.
How can I manage my Website and Databases on Shared Hosting?
Our Linux Shared Hosting services come with cPanel, which is the most powerful and popular Web Hosting Control Panel. From managing your databases to adding/removing email accounts, all can be done within cPanel.
How many websites can I host on a Shared Web Hosting Plan?
On the Personal plan, you will be able to host only 1 domain name/website. On the Business and Pro plans of our shared hosting services you may host multiple domain names/websites as defined in the plan.
Can I upgrade to a higher Linux Shared Hosting Plan?
Yes absolutely. Upgrading to a higher shared hosting plan is hassle free and our technical team can assist you with the upgrade process.
Does Linux Shared Hosting include Email Hosting as well?
Yes, Email services through cPanel Webmail are included with our Shared Hosting plans and the storage is shared with website hosting space. You can create an unlimited number of email hosting accounts on this service. Get More Clients knows the pulse of the end user & provides products and services that we love to give our customers, that too with great tech support. Get More Clients have the best sales and support team in the web service industry. I'm delighted to be a part of the Get More Clients family where I'm always learning new things that help me grow my business. User-friendly, Faster CPanel, Excellent support - online as well as offline. It has been a privilege for me to be associated with Get More Clients.